AI Risk Management of Currency Exchange and Commodity Procurement
Currently, the most popular applications in FinTech are risk management of currency exchange, commodity price forecasting, commodity market intelligence, etc. As such, the relevant algorithm, R&D human resource, and financial specialized equipment are in high demand for strategy analysis and order fulfillment. Those global top ten investment banks using their abundant resources to construct financial marking database. They also implement high performance computers, HPCs, for discovering financial commodity, issuing pricing models, market making, and use ultralow latency high frequency transaction, HFT, system to hedge orders, arbitrage commodity, circulate pricing information, and operate financial engineering affairs.
eyeball FinTech aims at assisting business entities in forecasting financial market price fluctuation by various of AI algorithm models, which provides an effective risk control in asset and wealth management. It also offers services including financial risk volatility management, price discovery, warning by financial semantic engine, etc. by a module of "deep learning and reinforcement learning" which is a part of solution of AI inside60 platform.
eyeball FinTech, currently, controls a range of core assets including licensed high-end 14nm chip (approaching the deepen 7nm technology), algorithms bank, brand of eyeM5 in edgeX HPC serial products, global financial big databank, digital currencies of ETH and Filecoin to be used for spot transaction of commodity, i.e., crude, corn, soy bean, wheat, bronze, iron, etc. to reduce the risk of price fluctuation for better service to business entities.
Integrated AI Solution for Financial Innovative Applications

Source: eyeball FinTech Co., Ltd.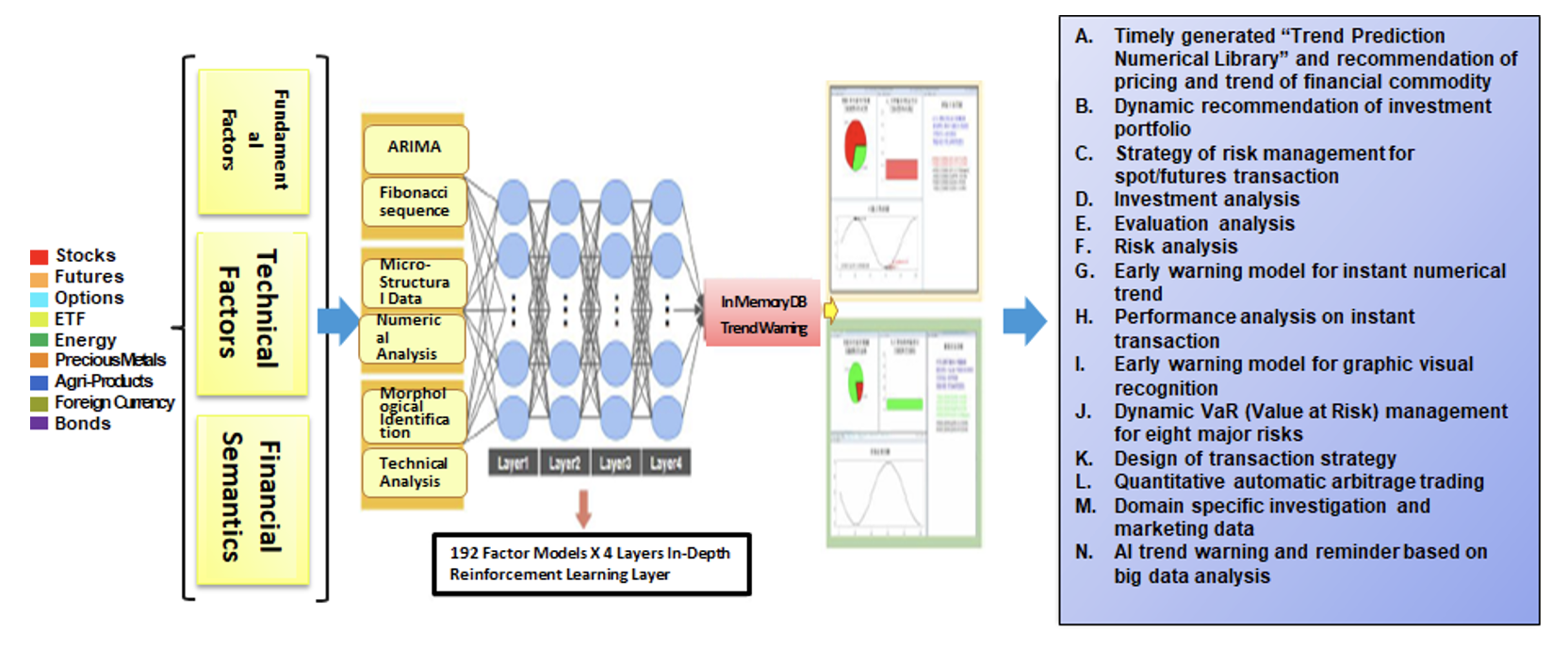 Source: eyeball FinTech Co., Ltd.
The SME can rent equipment provided by eyeball FinTech and maintained in IDCs to adopt the ready-for-use innovative self-sustained business process cycle for digital transformation.